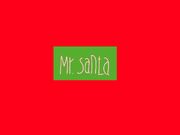 Mr. Santa is a 2D platform game from Electronic Arts. This game will be released on TBA for PC.
Help Mr. Santa defend the North Pole from Christmas Tree Monster. Dr. Tomatiest creates his tomato creations and plants a giant tomato tree in Tomato Lab. Mr. Santa needs to stop it too. Saw-Bat is the creator of the Saw Rippers in Frost Keep. They killed Grand-Mama in Christmas Town. C-Rex returns as a christmas chapter called Inside the Dinosaur. he is sick by a bacterian boss: Grass Bacteria the green musketeer lance.
Bosses (in each chapter)
Edit
Final Boss: Exotic-General (North Pole)
Christmas Chapters
Edit
Playable Characters (wearings in Bold)Edit
Alive (Playable in all christmas chapters)
Edit
Deceased (killers in bold)
Edit
Not Playable Characters (from inside)
Edit
Playable In North Pole
Edit
A massive robot final boss captures 13 playable characters. Only Mrs. Tomato, Cpt. Fisher and Mr. Snow are playable characters left. Who are not captured and They have to destroy it and save them at the ending.
Production
Edit
Soundtrack
Edit
Music is Christmas
There will be no more Saw Rippers in newer chapters when the player beats Saw-Bat in Frost Keep.